Marco Zedda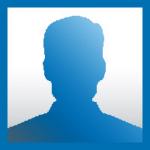 Graduated at Sassari in Veterinary Medicine in 1989, with maximum grades, thereby meeting professional qualifying requirements. From 1990 until 1992 served as a technician at the Institute of Veterinarian Anatomy at the University of Sassari. From 1992 until 2002 served as a researcher at the Faculty of Veterinarian Medicine at the University of Sassari and from 2002 has served as an associate professor on the anatomy of domestic animals. 
Lecturer for the Research Doctorate in "Veterinary Sciences". Lecturer at the School of Specialisation in "Beni Archeologici" at the University of Cagliari. 
Scientific consultant for the Soprintendenze Archeologiche of Cagliari and Sassari for the study of animal remains. 
Member of C.I.A.I.M.O. (Interdepartmental centre for Archaeology of the western Mediterranean) and C.I.R.TE.BE.C. (Inter-university centre of research for Cultural Heritage technology). Member of AIAZ (Italian Association of zooarchaeology) and ICAZ (International council for zooarchaeology). 
Lecturer on courses for the Anatomy of Domestic Animals I (locomotor systems) and "veterinary anatomy"; from 1999-2000 to 2005-2006 on the subject of "veterinary anatomy of livestock" and "veterinary anatomy of pets" on courses for integrated professional qualifications. From 2010-2011 is Head Teacher of "Veterinary embryology" and from 2012-2013 teaches "Avian anatomy". 
Has been involved with international research projects in Paris, Minorca and in Tunisia. 
Author of 158 scientific publications. 
Principal areas of research: History of domestic animals in Sardinia, Genetic evolution of animals through the study of ancient and modern DNA, Study of animal remains from archaeological contexts, Histological examination of ancient bone, Identification of animal remains from speleological contexts, Study of animal paleo-pathologies.