Daniel Albero Santacreu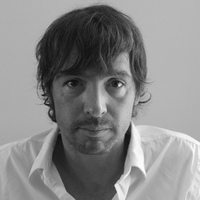 Lecturer Assistant in the Area of Prehistory of the University of the Balearic Islands (UIB, Spain) since 2011. BA degree (2005), MA degree (2007) and European Ph. D. in prehistory and archaeology (2011) from the University of Granada (UGR) with the thesis Technological, social and functional characterization of prehistoric ceramics from west and east Mallorca (1700-50 BC). 
He is permanent member of ArqueoUIB (Research Group in Material Culture and Archaeological Heritage) since 2001 and has carried out several research stays in the Estación Experimental del Zaidín - CSIC (2006), The British Museum (2007), The University of Ghana (2010, 2011) and the Department of Archaeology of the University of Sheffield (2011). He has participated in several research projects mainly focused on the prehistory of the Balearic Islands and the technological study of archaeological ceramics through archaeometric analysis. He has also conducted various archaeological projects abroad performing ethnoarchaeological studies in Upper east Ghana. He has taken part in more than 20 archaeological excavations and is currently co-director of the excavations developed in the archaeological sites of Navetiforme Alemany and Puig de Sa Morisca in Mallorca. 
Among the main research lines that currently develops should be highlighted the technological study of archaeological materials through theoretical frameworks from the anthropology of techniques. This perspective is combined with methods such as petrology as well as chemical, mineralogical, microstructural and paleontological analysis in the study of Bronze and Iron Age ceramics from the Balearic Islands, Neolithic ceramics of Sardinia, argaric pottery from east Andalusia, ethnoarchaeological pottery from Ghana, characterization of raw materials, glass, etc.